Repêchage Facials
Repêchage, Beauty From The Sea, is a SEAWEED-BASED facial line for those wanting our Signature Facial with a twist of a more spa-like facial treatment. The rich blend of nutrient-rich vitamins, minerals, trace elements, amino acids and antioxidants found in seaweed makes it the ideal main ingredient for all skin types needing detoxifying, oxygenating, re-balancing, hydrating, anti-aging and renewing benefits. These luxury facials have been around since the late 1970's and are a tried and true staple in the skincare industry. Sea the difference.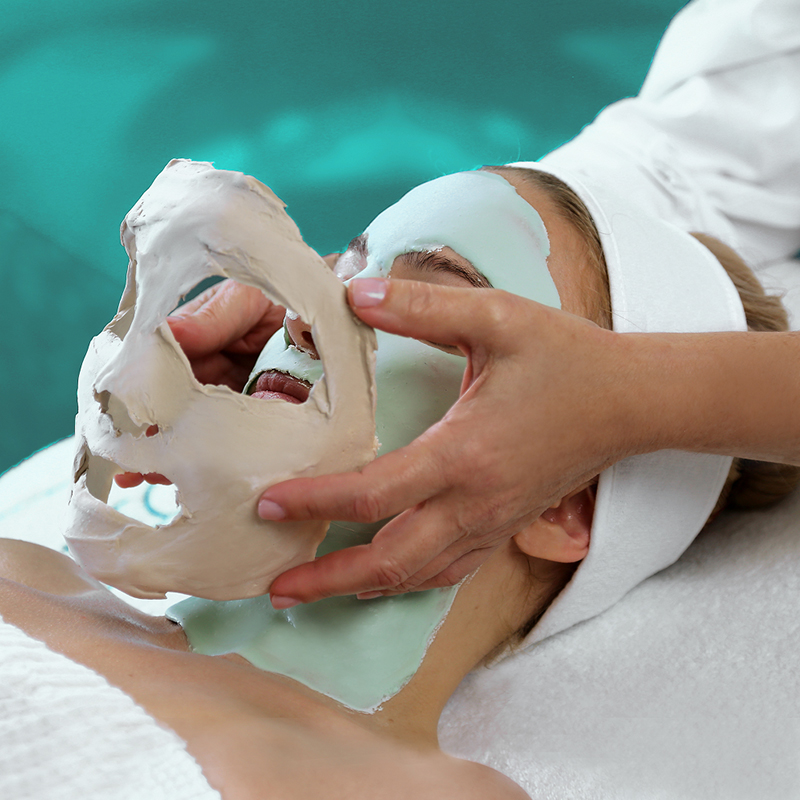 Four Layer Facial
For All Skin Types
$150 | 75-90 min.
Experience a mixture of Bloom's Signature Facial for exfoliation combined with layer upon layer of pure, fresh European seaweed to rejuvenate, tone and help firm the skin dramatically. The results are impressive: younger-looking skin with visibly renewed moisture and an afterglow that lasts. Here is how it's done:
LAYER 1: Seaweed filtrate is a concentrate of freshly-harvested seaweed. It softens lines, adds moisture and helps rebalance and tone skin tissues.

LAYER 2: A three-movement facial massage is given with a creamy hydrating formula. Lasting benefits include improved circulation and skin elasticity.

LAYER 3: The fresh seaweed mask is the cooling and soothing treatment that hydrates while improving skin tone and clarity.

LAYER 4: The mineral mask is the grand finale. It creates its own gentle warmth to activate the properties of the seaweed mask beneath it.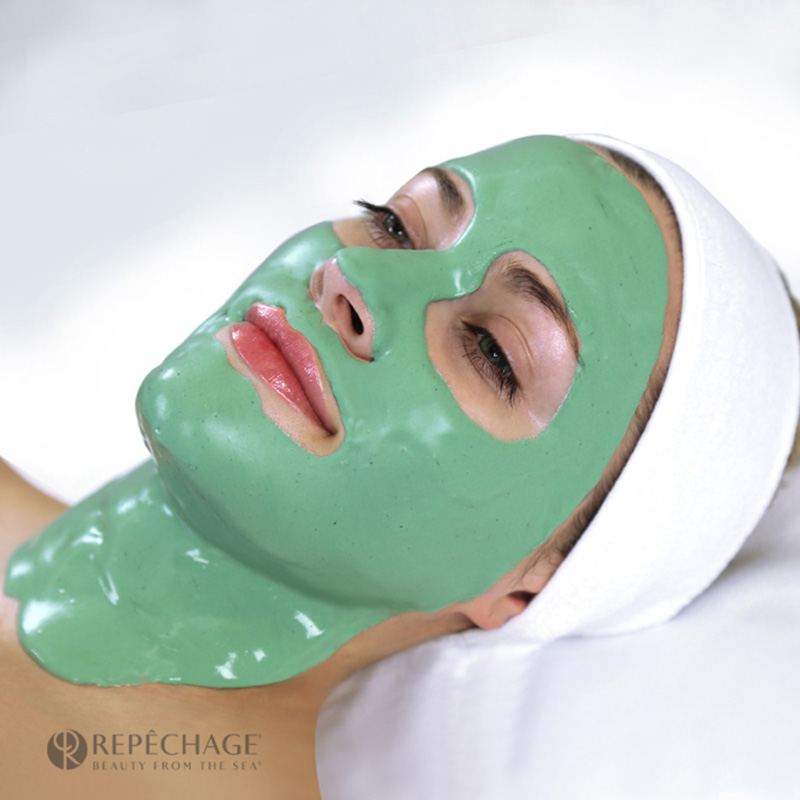 Vita Cura 5 Phase Firming Facial
For Dry, Mature Skin
$150 | 75 min.
This Repechage facial is specifically designed to help invigorate, and tone appearance of mature skin. An Enzymatic Micropeel helps uncover a more even-toned complexion. Two massages and a Peptide Infused Seaweed Mask help to make skin appear firmer and smoother, finished with Opti-Lift Serum for an instant lifting effect. Penetrate ingredients into skin deeper with LED Skin Tightening for longer-lasting results with this very popular Bloom Skin & Beauty Shoppe facial!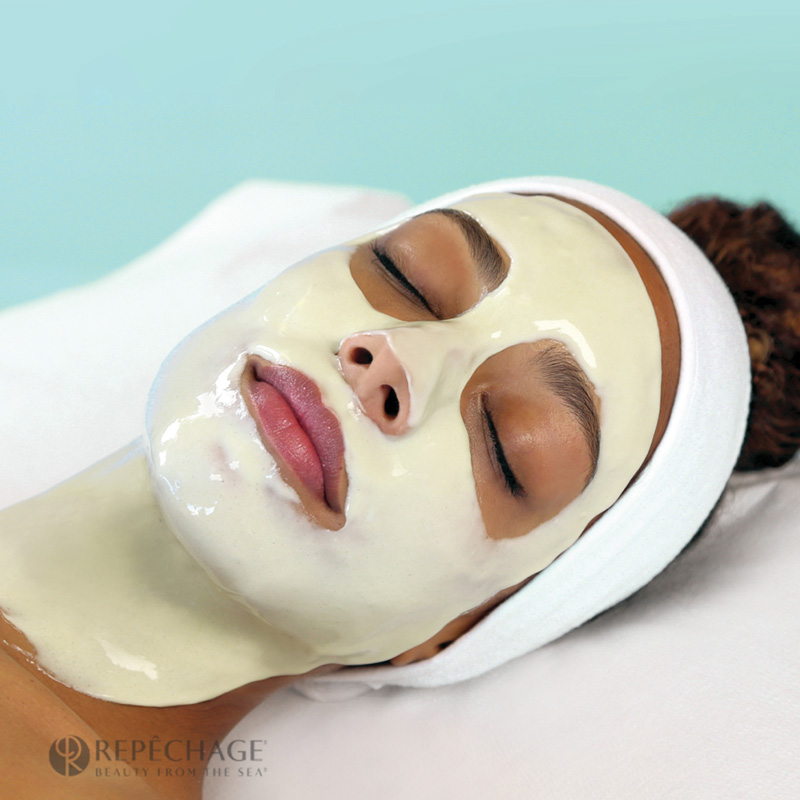 Biolight Miracle Facial
For Hyperpigmentation, Sun Damaged Skin
$125 | 60 min.
For sun-damaged and hyper-pigmented skin types. The Repechage Biolight Miracle Facial with Glyco-Sea Peel is based on a multi-dimensional approach to skin brightening and even toning. Provides immediate rejuvenation results, brightens skin and improves circulation.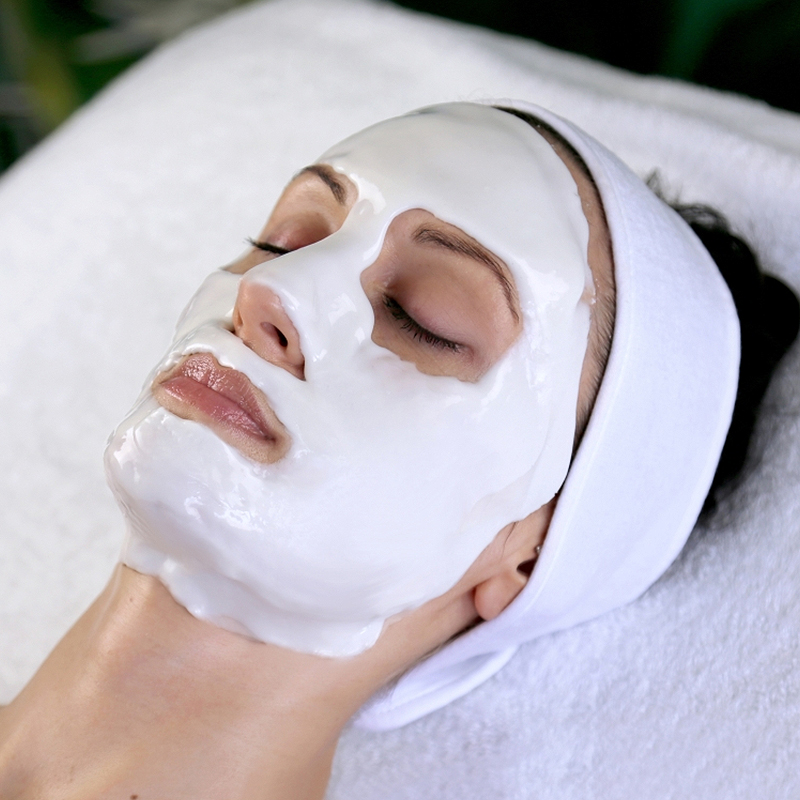 HYDRA DEW PURE MOISTURE
For Dry, Compromised Skin
$125 | 60 min.
Moisturize, restore and strengthen the appearance of dry, sensitized skin, while helping to create a lifted appearance naturally. Skin will be luminescent, toned and feel renewed. Rich layers of hydration will be massaged into the skin with soothing Kansa Wands to boost circulation and lymphatic function. Formulated with natural Mastic Water from the Aegean Island of Chios, Camellia Japonica Seed Oil, Repêchage's exclusive sustainably-harvested Seaweed extract, and other beneficial botanical ingredients make this the ultimate facial for compromised skin types- especially here in Arizona.
Say Bye to Dry and maintain your results with the Repechage Hydra Dew Pure Collection for home use.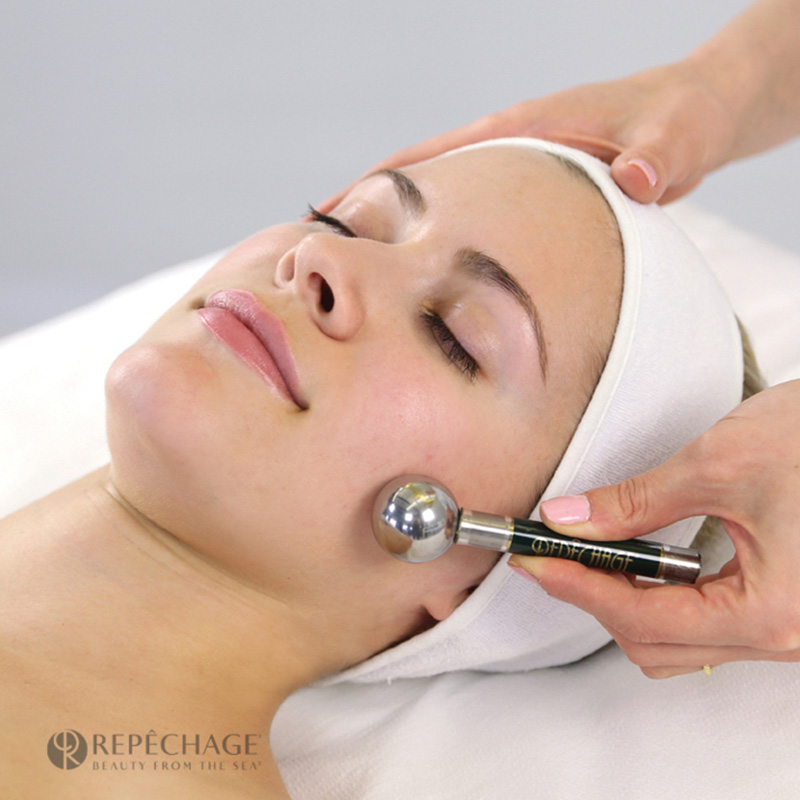 Hydra 4 Red-Out Facial
For Sensitive, Rosacea Skin
$125 | 60 min.

Great for sensitive skin and more! Micro Silver is an important antibacterial ingredient found in the Red-Out Facial and formulated to help calm conditions such as rosacea, a condition characterized by chronically inflamed and irritated skin. Combined with the rich blend of vitamins, minerals, trace elements, amino acids and anti-oxidants in seaweed, this Repêchage treatment creates the ideal environment for healthy skin.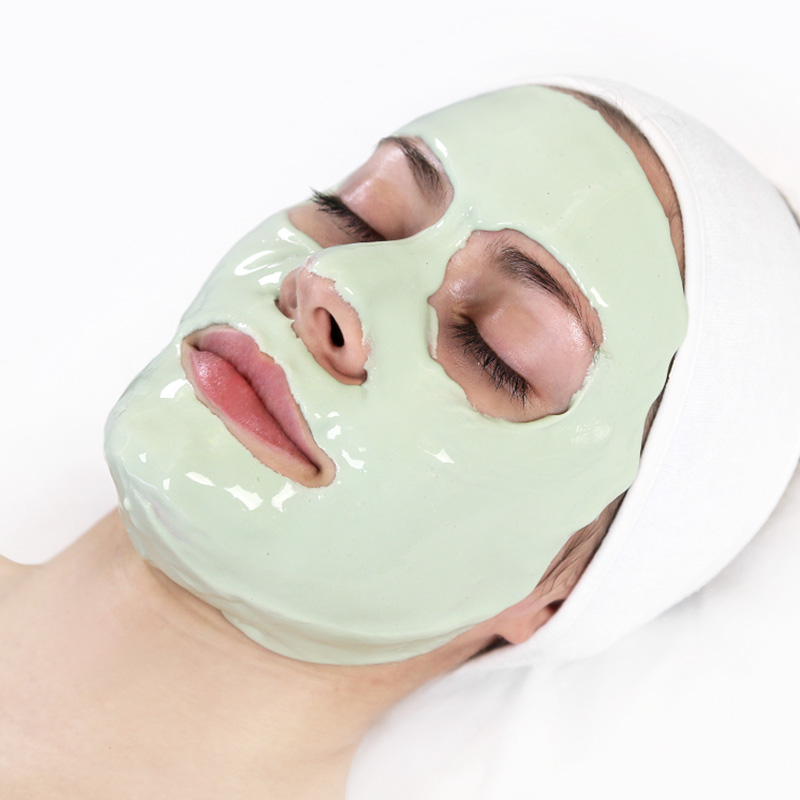 Seaweed Treatment
For All Skin Types
$75 | 30 min.
$110 | 60 min.

This cooling and soothing treatment helps hydrate while improving the appearance of skin tone and clarity. Perfect as a standalone treatment or in conjunction with exfoliating treatments (a Dermaplane bestie). Recommended for use to hydrate all skin types. Sea the difference. Every step of the facial is a Uni-dose preparation only opened and used at the time of the application.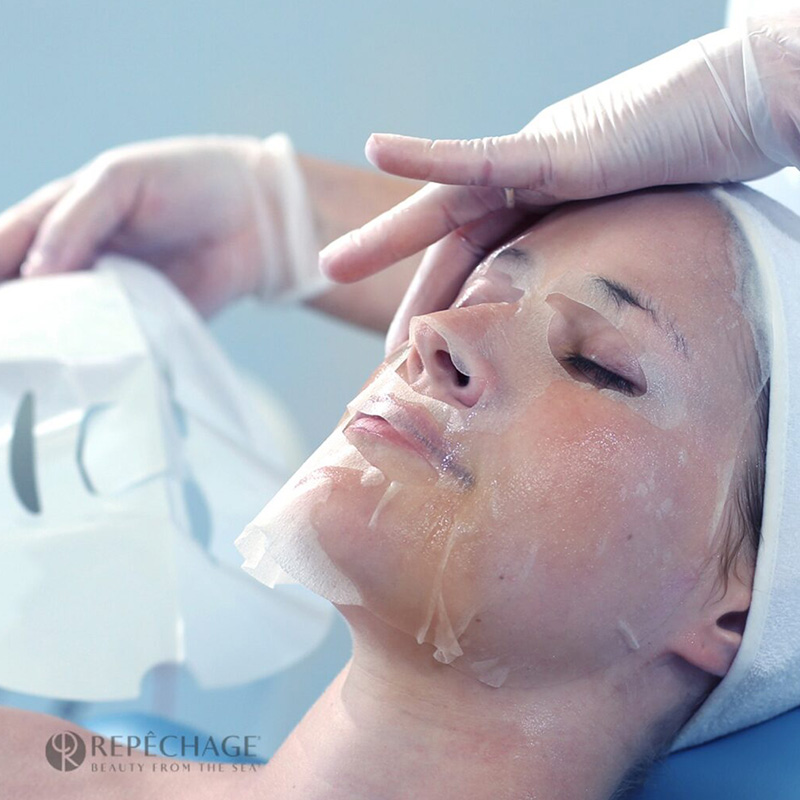 Sheet Mask Facials
For All Skin Types
$99-$110 | 60 min
Sheet Masks for Everyone! Repêchage Professional-Grade sheet masks are a beautiful upgrade to any facial, or great for those on-the-go. Available for Homecare purchase.
Biolight Brightening Sheet Mask – brightening, dull/uneven skin types
Lamina Lift Hydrating Sheet Mask – all skin types
Red-Out Soothing Mask – calming, redness relief, rosacea skin types
Triple Peptide Mask – firming, hydrating, most skin types
Vita Cura B3 Lifting Mask – lifting, firming, mature skin types