Microdermabrasion & Hydrodermabrasion
Microdermabrasion is a facial treatment that manually exfoliates skin with either crystals or a crystal-free diamond tip to remove the outermost layer of dry, dead skin cells to reveal a younger, healthier-looking complexion.
Hydrodermabrasion (Hydro-Facial) is a skin treatment that uses liquid to exfoliate the top layers of skin with a diamond tip. The provider uses a handheld tool to infuse ingredients into the skin as well as suction away dead skin cells, dirt, and debris.
Both of these corrective treatment options are non-invasive and your skincare provider will help to choose which option is best for your skin type.
Benefits include:
Improve congested skin, reduce or eliminate enlarged pores
Reduce sun-damage and hyperpigmentation
Improved skin texture
Reduce fine lines and wrinkles
Stimulate collagen
Increased hydration
Recommended every 3-6 weeks. For most skin types.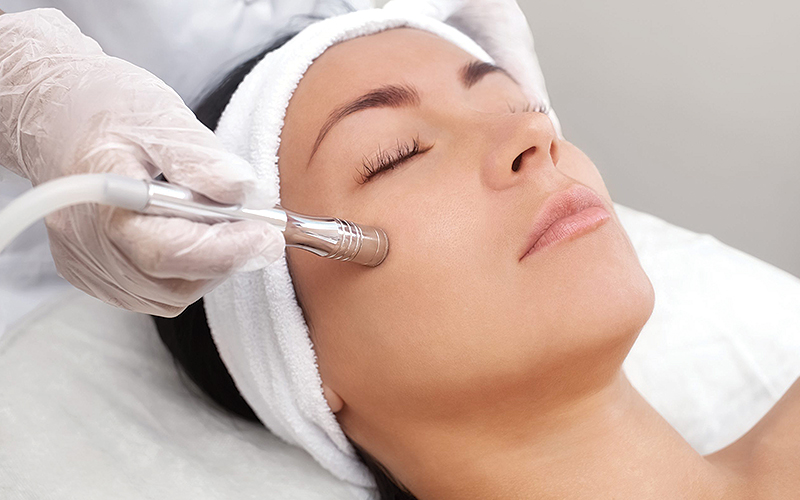 microdermabrasion FACIAL
$125 | 55 min.
Our Crystal Microdermabrasion machine is equipped with the best advanced technology. This device performs uniform crystal projection for a consistent exfoliation, with the addition of a red or blue LED light therapy treatment at the same time. Diamond tip dermabrasion is available for a crystal-free option/preference. Each session includes a combination of our Bloom Signature Facial, finished with a hand OR foot massage for an added treat.
MICRODERMABRASION EXPRESS
$75 | 30 Min
This express version includes a deep cleansing, microdermabrasion for exfoliation, finished with a soothing hydration mask and skin protection. Face and neck only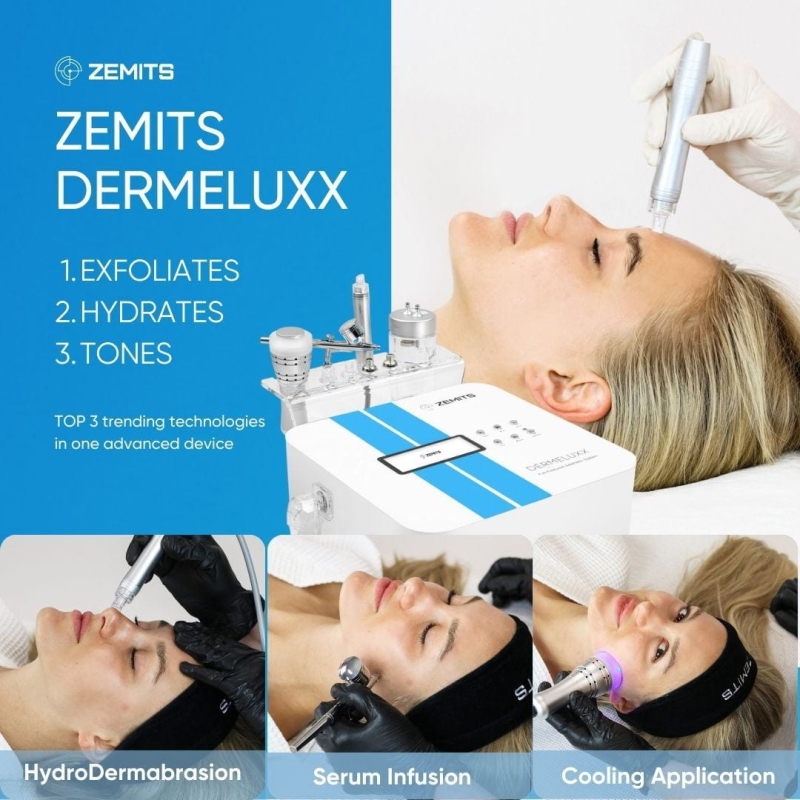 HYDRODERMABRASION aka Hydro-Facial
$150 | 45 min.
Meet the Top-Rated Hydrodermabrasion System – The Zemits DermeLuxx Pro
Also known as wet-dermabrasion, this Hydro-Facial skin treatment is a more gentle option than traditional microdermabrasion. DermeLuxx is a sophisticated 3-in-1 esthetic powerhouse that seamlessly integrates:
Fluid HydroDermabrasion: for unparalleled exfoliation and deep cleansing
Serum Application: for targeted nourishment and revitalization
Cooling Application: for soothing and calming post-treatment care
Each treatment includes a deep precleanse, finished with a custom mask and skin protection for the face and neck area. Upgrade options are available for larger body parts, or additional wanted treatments like dermaplaning.