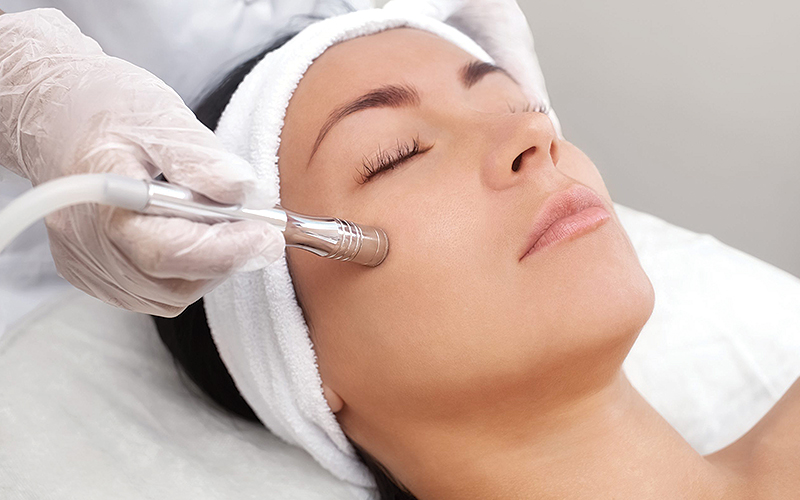 microdermabrasion
$125 | 55 min.
Microdermabrasion is a non-invasive facial treatment that manually exfoliates skin to remove the outermost layer of dry, dead skin cells to reveal a younger, healthier-looking complexion. Includes a combination of our Bloom Signature Facial, finished with a hand OR foot massage for an added treat.
Our Crystal Microdermabrasion machine is equipped with the best advanced technology. This device performs uniform crystal projection for a consistent exfoliation, with the addition of a red or blue LED light therapy treatment at the same time. Finished with a Hydramist Spray serum infusion treatment to give a calming and cooling effect to the skin.
Benefits include:
Improve congested skin, reduce or eliminate enlarged pores
Reduce sun-damage and hyperpigmentation
Improved skin texture
Reduce fine lines and wrinkles
Stimulate collagen
Increase hydration
Recommended every 3+ weeks.