Seasonal Facials
Just like nature, our skin changes with the rhythms of the seasons. It reacts to the changing humidity levels, UV rays, wind, cold, and heat. Although it is highly recommended to get a facial monthly, we recommend getting one every season, or every 3 months. It is important to reconvene with your Bloom skincare professional so they can guide your skin through the seasonal transition and to ensure that you are using the proper seasonal homecare products.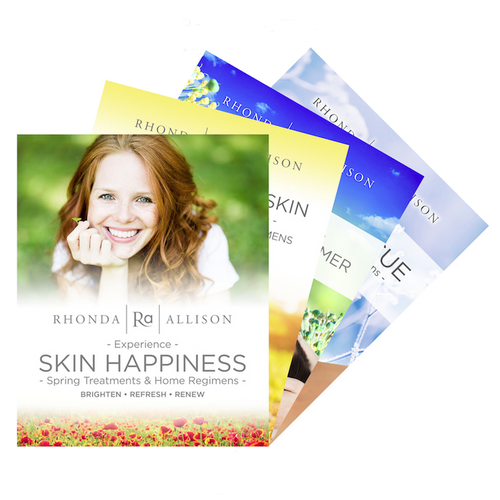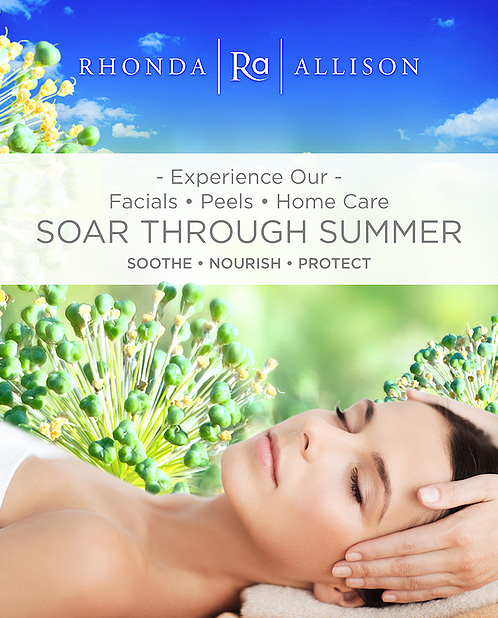 SUMMER:

PREVENT & PROTECT
Our goal with our summer facials and summer home care regimens is to reduce the risk of sun damage and pigmentation by increasing Antioxidants and SPF as well as using products that slow down the melanocyte activity. For oil production and acne, we strive to offer purifying treatments and lightweight hydrators that help balance oil production. With awareness and some simple steps, summer skin can be saved!
SKIN HEALTH SUMMER SERIES
Keeping skin healthy, hydrated and glowing during the summer months can be a real challenge. RA's Skin Health Express Facials not only strengthens compromised, at-risk skin by stimulating surface cell turnover for healthier tissue but brightens skin tone while boosting collagen for pro-youth results. Infusing skin with protective antioxidants, healing vitamins, replenishing hydrators, and soothing botanicals. This restoring and nourishing treatment is intended to be done in a series of three, 2 to 3 weeks apart. Perfect for dehydrated, sun-aged, pigmented, compromise skin.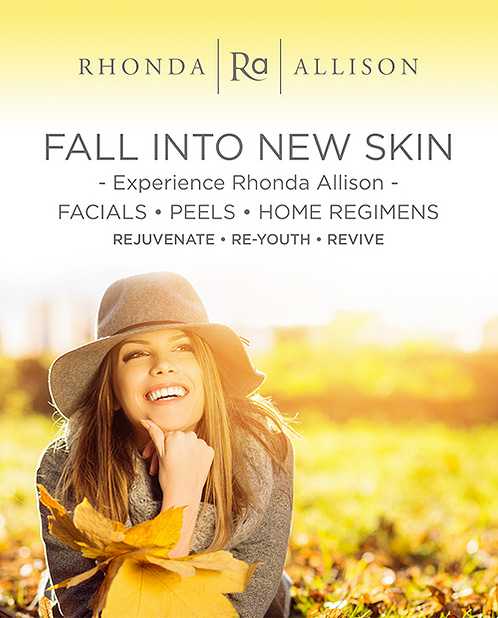 FALL:

REJUVENATE & REPAIR
It's Pumpkin Time & Peel Season! Fall treatments are a great way to correct skin damage that may have occurred during the summer months. Repair Summer Skin & Prepare for the Holidays with a wide variety of Fall Facials and Peels!
PUMPKIN VITALITY SERIES
Fall into youthful radiance with Rhonda Allison's Pumpkin Vitality Series. Pumpkin is nature's richest source of Vitamin A, and infuses the skin with potent antioxidants, brightens and smooth imperfections, as well as stimulates collagen activity. This series will give you beautiful, healthy skin just in time for the Thanksgiving and Christmas season!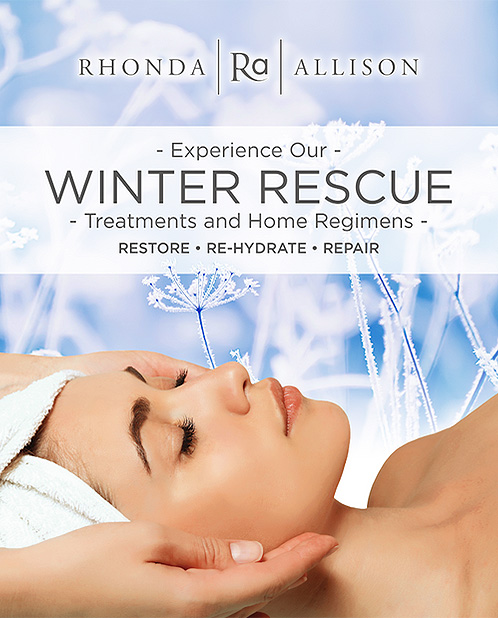 WINTER: Hydrate & Heal

Winter can affect the skin in many ways, from the harsh cold weather to the stress associated with the holidays. It is important to gently exfoliate, hydrate, and nurture the dry and sometimes cracked winter skin with restorative treatments and healing home care products. We offer a variety of much-needed relaxation in our winter treatments, along with fun holiday-themed facials that deliver great results!
SKIN QUENCH SERIES
Immerse skin in the creamy, soothing essence of pure milk protein, all-important essential oils, vital antioxidants, and healing serums. Parched winter skin will be restored to buoyant health for a dewy, luminous glow.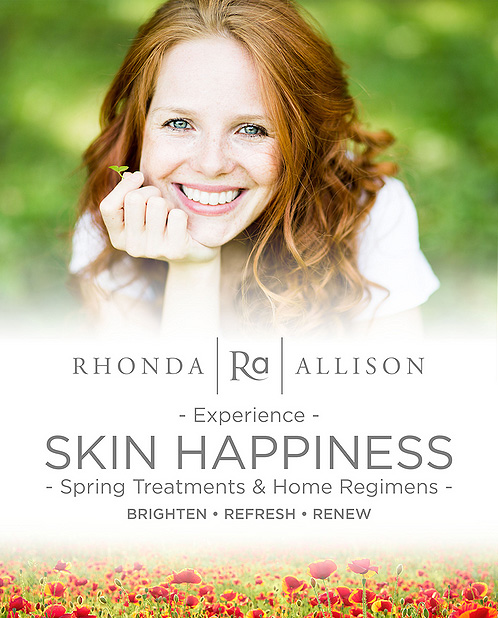 SPRING:

Exfoliate & Nourish
Spring seasonal treatments focus on exfoliation while infusing the skin with nutrients to help bring back the radiant glow clients are looking for. Pairing the treatment with our spring home care specials will help clients say bye-bye to dull, winter skin.
BLOOM IN BRILLIANCE SERIES
Awaken, renew and revive your skin with the power of flower essence. Bring dull, winter skin to life with hydrating, brightening and rejuvenating treatments. This three-treatment series will have your skin blooming into summer!