Microneedling & Collagen Induction Therapy
(CIT)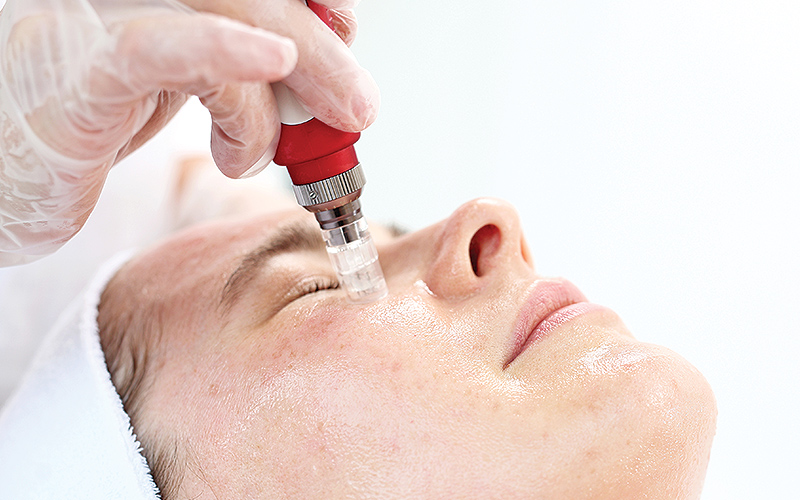 COLLAGEN INDUCTION THERAPY (MICRONEEDLING)
Recommended in a Series of 3 or 6
$250 | 1 session
$675 | 3 sessions
$1,200 | 6 sessions
Collagen Induction Therapy (CIT), also known as Microneedling, is a minimally invasive skin-rejuvenation procedure that involves the use of a device that contains fine needles to help tighten and lift skin, while minimizing many common skin problems like acne scars. During this procedure, the device is used to create controlled micro-injuries to the skin in order to activate your body's natural cellular regeneration of collagen and elastin. Microneedling is used for skin revitalization for all ages and can be used in conjunction with other treatments.
Benefits include:
Aid in the production of collagen and elastin
Improved skin texture and firmness
Softer appearance of fine lines and wrinkles
Reduction of acne scars
Reduction of hyperpigmentation for a brighter, more even skin tone
Prevention of premature aging
We offer two different microneedling methods, your skincare provider will decide which is best for you upon consultation.
"Restore" DEEP Needling
Creates a pattern of micro-channels in the treatment area, typically face neck and décolleté. These micro-channels significantly increase the production of collagen and elastin to leave the skin smoother, fresher, and more uniform. Micro-channels also create micro-injuries which causes the body to send blood and growth factors to the area resulting in glowing, healthy skin. Great for those wanting deeper results for acne scars and mature skin.
"Refine" NANO Needling
More Superficial treatment and an excellent treatment for those who don't want to use topical numbing or those who want a quick, no-downtime way to have hydrated glowing skin.
Microneedling Common Questions